Half of the people in this family are morning people, the other half, not so much.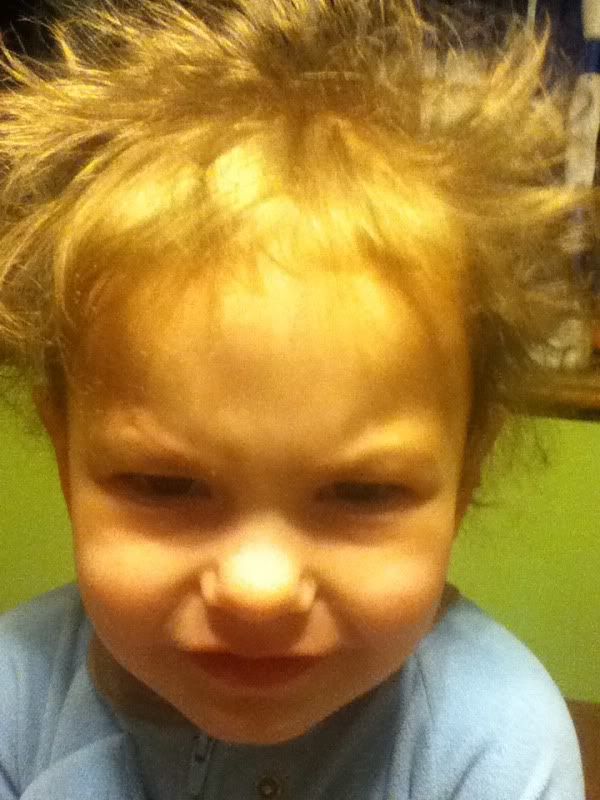 Morning people, I have found, can be divided into two categories. There are morning people who wake up energized and ready to tackle the day head on. These people have accomplished more by 9AM than most people accomplish all day. The other kind of morning person is the type who likes to wake up in the morning, fix themselves a lovely cup of coffee, grab a croissant and sit around in their robe on the patio listening to the birds sing. That is the kind of morning people we are. You can imagine how easy that is to accomplish with five small children.
Enter the Breakfast Popsicle.
Originally concieved as a way to use up leftover smoothies, yogurt and juice, the breakfast popsicle has become a summer tradition for us. They are easy to make ahead, healthy, easy to serve and loved by all. They aren't even as messy as you might imagine, but then one of the rules of summer breakfast is that unless the weather is inclement, it must be eaten outside. Then, with children happily occupied eating popsicles for breakfast and playing in the sandbox, their mother is free to fix herself a cup of coffee, grab a croissant and sit around in her robe listening to the birds sing, for a few minutes anyway.
The recipe is simple. Throw stuff in a blender and freeze it in a popsicle maker. I believe the popsicle above was a combination of strawberries, kiwi and cranberry juice. My current favourite is strawberries with mango nectar from Costco. You can use pretty much anything you want. Yogurt, fruits, veggies (think green smoothies), iced tea, lemonade, even pudding, if that's how you roll. I have been toying with the idea of caffeinated popsicles for the adults. Kind of a frappucino in popsicle form. It has potential.
Some combos we have liked:
Strawberry Mango
Strawberry kiwi
Mixed berry
Raspberry pineapple
Raspberry Mango
Mango pineapple
Strawberry banana
Strawberry yogurt
Creamsicle (Vanilla yogurt with orange juice concentrate)